Last Updated on January 24, 2023 by Dee
In need of a handprint template for your arts & crafts? Printing your own handprints is a really fun (and easy!) way to be creative for any occasion.
Whether you're looking for a Father's Day card, some birthday art, or something fun to hang on the wall, these free handprint printables are perfect!
And best of all? They're all totally free to download and use for personal and commercial purposes.
6 x Free Handprint Template Printables
In this collection of handprints, I have included a blank hand template, handprint outlines as well as solid hand image. I have also included a child handprint template and an adult handprint. If you need either a left or right hand, then feel free to flip the picture.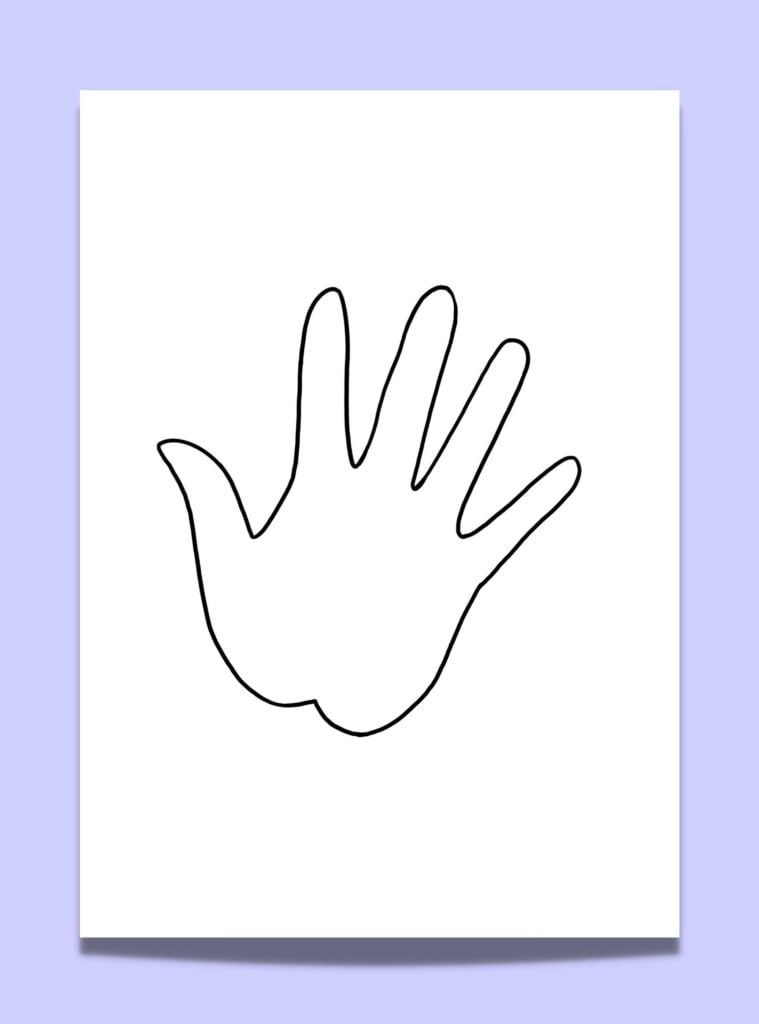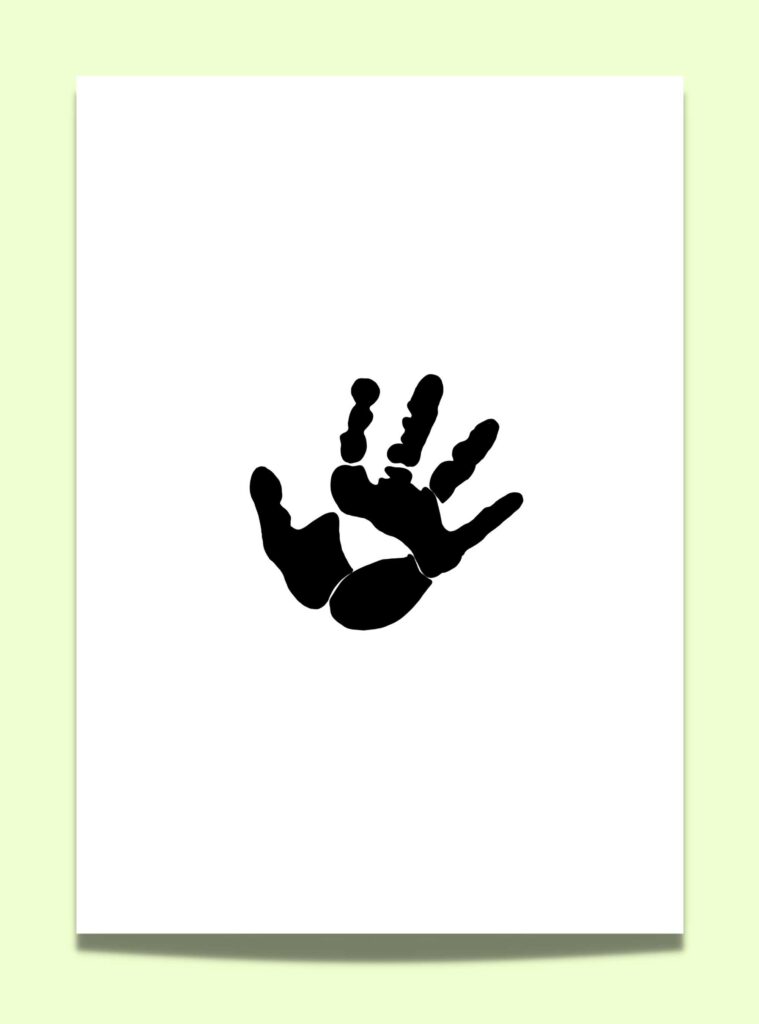 Download the free handprint templates by subscribing directly below this…
What can you do with your free printable handprint?
These handprint templates can be used for so many different art projects and activities! If you're looking for other cool kids stuff check out Good Buy Gear.
Ideas for Handprint Arts & Crafts Projects
*This page may contain affiliate links to products I have used or recommend. If you purchase something from this page, I may receive a small percentage of the sale at no extra cost to you.**
Father's Day Cards
Mother's Day Cards
Birthday Cards & Gifts for friends
Handprint art for your classroom wall
Handprint keepsakes & memory ideas
Handprint wreaths, garlands & bunting
Handprints or finger prints in salt dough or clay
There are so many ways to be creative with handprints! Here are a few more…
Handprint Coloring Pages
Coloring pages are a great way to relax and unwind. Simply print out the template of your choice, and then get creative with your favorite colors.
Art Journaling
If you're into art journaling, these hand prints are perfect for adding a unique touch to your pages. Draw around the handprints, or use them as a stencil.
Create Stickers
Use your handprint template to create some fun stickers. They'll be perfect for decorating notebooks, laptops, or even walls. Print the template on sticker paper, and then cut out the handprint outline.
Watercolor brush pens may be used to color your handprint template. I use Tombow Watercolor Brush Pens, and they are ideal for coloring artwork in a professional manner. They are also so much fun!
This is a fun and easy brush pen project that is great for both children and adults!
Watercolor brush pens are fantastic for adding a watercolor vibe to artwork and … cloud craft projects.
To help you out, I have put together these printable templates so that all you have to do is transfer the shape onto your watercolor paper and fill them in with your watercolor brush pens or watercolor paint to make your clouds.
To try this out, you should transfer the handprint template to watercolor paper. This is how…
How to Transfer the Handprint Template to Watercolor Paper
Here are some quick steps to get your template ready to use as a stencil for some handprint art…
Open your free printable tree PDF and select print.
Choose the size you want to print from the drop-down menu.
Print the stencil onto a mylar transparency sheet. (Alternatively, you may simply print the handprint template on a standard piece of paper and then trace it onto a piece of plastic mylar)
Carefully cut out the shape of your cloud on a cutting mat.
You can also simplify the cutting process by using a Cricut digital cutting machine. I love mine, and it has made art-making so much easier
Your stencil is now ready to use.
What is the significance of a handprint?
A handprint is an impression left by the hand on a surface. Handprints have been used in a variety of ways throughout history, including as a form of communication, as a record of work, or as a signature.
Today, hand prints are often used as a decorative element or as a symbol of solidarity.
They can also be seen as a way to make a personal connection with an object or place. In many cultures, the handprint is seen as a sign of good luck!
For example, some people believe that if you touch someone with your left hand and then make a fist, their bad luck will rub off on you.
Others believe that placing your handprint on a baby's forehead will protect them from evil spirits.
Whatever the beliefs or traditions associated with it, the handprint remains an important part of human history.
Conclusion
With these free handprint template printables, you can create something special for any occasion. Whether it's a birthday, Father's Day, or just a fun project to do with the kids, these printables are perfect. So go ahead and get creative! And if you're looking for more arts & crafts ideas, be sure to save my website for more inspiration.
Other articles you may enjoy…
5 x Christmas Tree Printable Free Templates
Get Crafty with These Free Bird Template Printables
3 Free Duck Template Printables
Looking for a Black Cat Template? 6 Free Cute and Spooky Printables.
Looking for a Starfish Template? 7 Free Starfish Printables for Whimsical Ocean Art