Last Updated on August 10, 2023 by Dee
The fall season is a time of harvest, and the leaves fall from the trees. It's also time for a pumpkin spice latte, football, and cooler temperatures.
Perhaps you are looking for some drawing inspiration to get fall drawing ideas for your sketchbook or art journal, or maybe you need ideas for a drawing on a craft project?
Whatever your reason, here is a comprehensive list of Fall things to draw! This list covers everything 🙂
Table of Contents
Subscribe to my Channel for more drawing tutorials and learning fun!
Download the FREE Printable Fall Things to Draw Prompts List Here!
abundant
acorn
amber
apple pie
apples
autumnal
back-to-school
bake
bare branches
barn owl
beets
black crows
blanket
blue jeans
blustery
bonfire
boots
breathe in
breezy
bright
brilliant
brisk
bundle up
burn
burning leaves
bushel
buy school supplies
candy corn
carve pumpkins
catch a chill
change
change
chestnuts
chilly
chipmunk
cider
cinnamon
clouds
cobwebs
cold ears
cold nights
cold toes
colorful
Columbus
comfort food
comfortable
cool air
corduroy
corn
cornucopia
costume
cough
crackling
cranberry
crisp
crops
crunch
crunching
dead leaves
deciduous
dirty ground
earthy
enchanting
fall back
fall color
falling leaves
family
farmer
farm-grown
favorite season
feast
feast
fireside
first frost
flannel
fleece
flu season
fluttering leaves
fog
foliage
football
forage
frost
fresh
friends
frosty
gather
get colder
ghost
give thanks
go back to school
go pumpkin picking
gold
gourd
grain
gray
harvest
harvest moon
haystack
hear the hoot of an own
hibernate
hoot of an owl
hot cocoa
howling
hunter's moon
inspirational
jacket
jack-o-lantern
keep warm
leaf pile
leaves
long-sleeved shirt
maize
maple syrup
maple tree
mask
migrate
migrating geese
moon dance
moon glow
moonlit
mud puddles
napping season
nature's palette
nighttime chill
nuts
old barns
orange
orchards
pecans
Pilgrim
prepare for winter
pumpkin
pumpkin patch
pumpkin season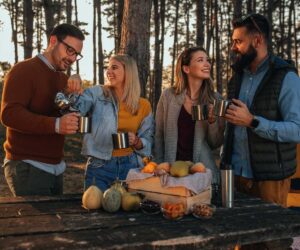 pumpkin spice
quilt
rain
rainbow of color
raincoat
rainy
rake
rake leaves
reap
red
reflect
relaxing
ripe
russet
rust-colored
rustling
scarecrow
scarf
scarlet
scenic
season of crows
see your breath
settle into winter
sleet
slow cooker season
smell
snuggle up
socks
soggy
soup
sparrows
spectacular
spider's web
spooky
squash
squirrels
stew
street cleaning
study
sweater
thankful
Thanksgiving
time of change
traditions
transform
transformation
tree branches
turkey
watch the leaves fall
welcoming
wheat
wilting
winter clothes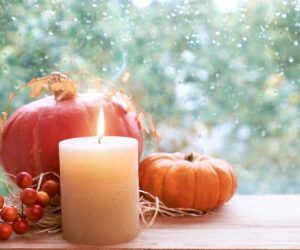 What is the purpose of a drawing prompt?
A drawing prompt is a topic or a suggestion of what to draw. In this article, you can use these prompts to find a fall drawing idea that you can use for directed drawing.
If you are a teacher, you can use this fall theme for drawing lessons and to teach kids to practice their drawing skills and fine motor skills.
Artists typically use drawing prompts when drawing from life, sketching ideas for paintings or other art projects, and in children's illustration work.
[Related article: How to Draw a Background]
What are fall colors?
Fall colors typically refer to the various reds, oranges, and browns in leaves as they change color with the changing of seasons. Fall is also a time for harvest and pumpkin spice lattes – making it the perfect time to explore fall colors!
What are fall things to draw? Although there is no definitive fall thing, this list includes a wide variety of fall-related items. Some suggestions include the leaves falling from trees, changing colors (fall color), cool and crisp weather, pumpkin spice lattes, or football games on TV.
What do you draw when your bored?
Drawing fall things is a great way to pass the time! Read my article on what to draw when you're bored for some fun ideas!
Fun Tips & Ideas for Using your Fall Drawing Prompts
Use fall colors.
Fall colors typically refer to the various reds, oranges, and browns in leaves as they change color with the changing of seasons. Fall is also a time for harvest and pumpkin spice lattes – making it the perfect time to explore fall colors!
Draw on actual fall leaves.
Use permanent markers or pens to draw on dried-out fall leaves! You can also brush fall leaves with watercolor paint and press them onto paper. You can creatively use nature to make a fall wreath!
Draw fall scenes.
What fall scene will you draw? Your drawing could be of Fall leaves blowing in the wind, an apple orchard with a scarecrow guarding it, autumn cornfields…you decide!
Check out my YouTube Channel for more drawing tutorials.
Explore different drawing mediums.
Pen, pencil, gel pens, charcoal, watercolor, colored pencils, you name it! Try out something you don't usually use to challenge yourself!
[Related Article: 136 Drawing Ideas for Adults]
Make fall cards for your friends!
Draw fall-themed cards for your friends or family to show them how you feel during the fall season.
Make fall crafts!
If you don't only want to draw things, you can use some of these fall prompts as inspiration and make something like a cornucopia filled with fall leaves, gourds, and pumpkins – that would be perfect for Thanksgiving decorations!
Not only will this keep the adults creatively happy, but also get the kids excited and have some learning fun!
[Related Post: A List of the Best Junk Journal Supplies]
Make your own Fall Junk Journal.
Take fall-related items and draw them in a themed fall junk journal! You could include old leaves, drawings of acorns, pieces of hay…the sky is the limit.
What art materials do you need to do your fall drawings?
A sketchbook
Pencils
Pens
Watercolor paints
Colored pencils
Gel pens
Paper (various colors)
Fall leaves and other fall items to draw with. These can be found in your garden, at your local grocery, or craft store!
A fall junk journal. This is a great way to use up some of those old fall items.
A fall card kit to create your own fall cards!
Inspiration and courage from these fall drawing prompts 🙂
Conclusion
Drawing is a great way to express your creativity. And with 191 fall things to draw prompts in this list, you'll never lose inspiration! Check out these fall letter board quotes for more inspiration.
You can find all of the prompt ideas on our blog post or download them as a printable PDF here. Happy drawing!
Other articles you may enjoy…
Spider Web Drawing | 3 Easy Step-by-Step Tutorials
Looking for things to draw on your hand? 50 Easy drawing ideas for 2023
101 Cool Designs to Draw | Easy Ideas for Drawing Fun!
121 Fun and Easy Objects to Draw
How to Get Ideas for Drawing: 31 Ways to Find Unique Ideas