Last Updated on November 8, 2023 by Dee
Gear up for a splash of creativity with these 40+ enchanting printable stencils for watercolor painting! This unique collection is dedicated to the artists who draw inspiration from the world around them, offering a window into diverse scenes and motifs.
Within this series, we've included a wide array of artistic muses, featuring everything from the subtle elegance of florals to the dynamic energy of street scenes perfect for urban sketches. Embrace the full spectrum of your watercolor palette as you bring to life bustling cityscapes, tranquil natural landscapes, and everything in between. So, ready your brushes and watercolors, and let these stencils guide your next artistic endeavor!
**This page may contain affiliate links to products I have used or recommended. If you purchase something from this page, I may receive a small percentage of the sale at no extra cost to you.**
Table of Contents
40+ Beautiful Stencils & Printable Templates for Watercolor Painting
Flower Watercolor Templates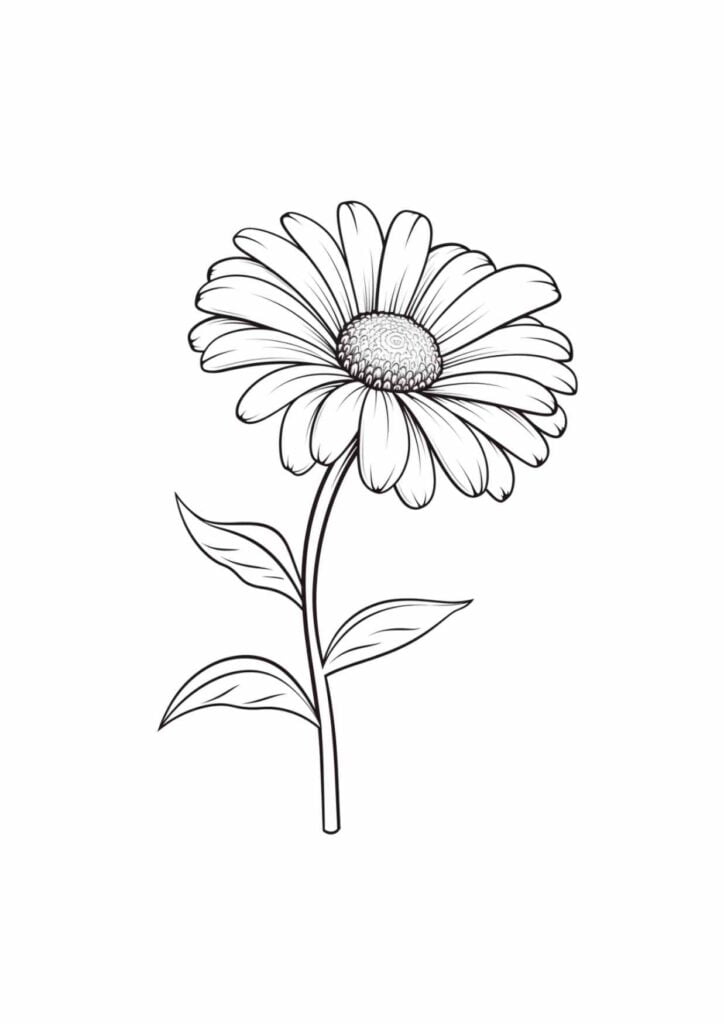 Landscape Templates
Printable Sunset Stencils
Cute House Templates
Birds Watercolor Stencils
Forest Printable Watercolor Stencils
City Scene Printable Watercolor Stencils
Fashion Models Watercolor Templates
Ready-made Stencils For Watercolor Painting
This botanical stencil set comes in 8 elegant and beautiful floral patterns. They are eco-friendly and made from PET plastic material so are durable and reusable. I really like the design of the circular format with the botanical elements inside of it. They have been finely cut so that there is a lot of space for watercolor play!
If you are looking for a floral set of stencils then this is great! They offer a variety of different flower combinations for your watercolor painting. They also come in a variety of sizes to best suit your needs. Lovely watercolor stencils for your art journals or watercolor paintings.
And we love a bit of greenery! This set offers you 12 pieces of different typers of tropical leaves. This gives you the opportunity to use the stencil shapes on their own as a stand-alone watercolor painting, or as an addition to a watercolor illustration.
Mermaids, shells, fish, and more! These stencils are great for seaside watercolor paintings or children's book illustrations! These are also available in different sizes.
These stencils include a variety of different birds, bird cages, branches and flowers.
[Related Article: How to Paint a Sunflower in Watercolor]
Sunflower and dragonfly stencils which come in a variety of sizes and are made of PET material, which is safe for our environment. Durable and lightweight they are also easy to clean.
These Stencils come in a huge variety with an adhesive back. They are durable, reusable, and repositionable. I find these to be very helpful because they are translucent and you can see where you are placing them and what is actually beneath them!
They're made from laser-cut polyethylene, so you'll achieve clean edges every time.
These cute stencils are made from durable paperboard so are reusable, but also eco friendly. The paperboard may absorb some of the watercolor paint and so you need to make sure to allow your washes of watercolor paint to dry in between layers.
These metal cutting dies can easily be used for watercolor stenciling. You need to make sure they are securely placed on the paper – your spray adhesive will be great for this. Paint over them as you would paint over a standard watercolor stencil.
These are some of my favorite stencils because the designs are quite unusual, and I love the animal characters! Marabu Silhouette Stencils feature an ornate owl, a detailed elephant, and several others. These are great to use for art journaling, watercolor cards, or mixed media projects!
These are professional stencils most often used for face and body painting. I have put them into this list because they are a great way to achieve patterns in watercolor backgrounds. Using these as watercolor stencils will help you create artwork with repetitive shapes and intricate lines. You can layer watercolor washes with these stencils to create an interesting and effective design.
These beautiful floral stencils includes vivid flower patterns, such as sunflowers, dandelions, roses, lotus flowers, chrysanthemums, peonies and even a mandala!
It is always helpful to have some Christmas Stencils handy for cards and Christmas gifts!
These Halloween watercolor painting stencils are great for Halloween decor, Halloween artwork and cards! This set comes with 12 different pumpkin designs!
How To Use These Printable Watercolor Stencils
These versatile printable stencils are a fantastic tool to add definition and flair to your watercolor paintings. Whether you're a beginner or an experienced painter, you can use them to trace elegant designs directly onto your watercolor paper, creating a flawless layout before your brush even dips into the paint.
For those who prefer a more hands-on approach, print the stencils onto a thicker card stock, cut them out, and use them to mask areas of your painting, applying color with precision and ease.
They can also be used to create repeating patterns, adding rhythm and texture to your artwork. With these stencils as your guide, you can confidently experiment with new techniques, blend colors beautifully, and develop your unique artistic style with watercolors.
Watch this great video below on 3 ways to use watercolor stencils!
How to Use Standard Watercolor Stencils
Choose your stencil and find an interesting position on your piece of paper.
Tape down your sheet of watercolor paper using artists masking tape.
If you want to, you can start your watercolor painting by first applying a light wash of color before you begin with your top layer. This can create a lovely layered effect!
Spray the back of your watercolor stencil using spray adhesive and stick it on your watercolor paper.
Start applying washes of watercolor over the paper and the stencils. You will find that to paint into the crevices, and small spaces of the stencil you need to manipulate your paintbrush. It is important that the watercolor paint doesn't bleed underneath the stencil, so always work with a light touch.
Allow the paint to dry fully before removing the stencil.
Use warm water and soap to gently wash the stencil (if using a plastic watercolor stencil) so that it can be reused and is ready for the next time!
What do you need before you start watercolor stenciling?
Paper Towel
A jar of clean water
A heat tool (this is great for speeding up the watercolor paint drying process!)
Tips for Using Stencils for Watercolor Painting
Remember to work on paper that is has a heavy weight (thicker, and stronger than plain printing paper). This is so that the paper doesn't buckle or warp when you paint watercolor on the surface. It's a good idea to work on paper that is at least 300gsm. You can choose to work on cold-pressed paper which usually has more of a tooth (more textured), or hot-pressed paper – which is smoother.
Watercolor paint becomes lighter as it dries. If you want more vibrant colors in your stencil painting then you need to layer washes of color to build up the intensity of the color.
Keep your colors clean. Wash your brush well between using different colors.
Test out your color combinations on strips of used or offcuts of watercolor paper before you begin your artwork. It's always a great idea with any art medium to play and explore the medium before you begin. This helps you to understand what the medium is capable of and what you can achieve.
Making your own Watercolor Stencils
If you would like to take stenciling a step further you can make your own stencils for watercolor painting!
Here are some quick steps for making your own stencils.
Choose an image, shape, or pattern you would like to paint. (You can even draw your own design in pencil, pen, or digitally on your iPad or PC using Photoshop, procreate or even just paint!)
Place your design underneath a mylar transparency sheet.
Using a permanent marker trace your design onto the mylar transparency sheet. (Alternatively, you can also print out the digital design onto the mylar paper with an inkjet printer.)
On a cutting mat, use a craft knife to carefully cut out your design.
And you have your own stencil!
This is a great video on how to make your own stencils for watercolor painting.
Grab the Free Printable Stencils for Watercolor HERE (below)!
To access the free in-post printables for this post, you'll just need to create a free account or login with the Grow.me tool. Then, confirm by email and refresh the page and ALL my free printables will automatically unlock in every post!
Other articles you may enjoy…
Looking For a Mixed Media Sketchbook? 16 Best Mixed Media Sketchbooks for Wet & Dry Media